Learn about our Services
Your questions, answered right here.
Are your internet costs set to explode?
---
5/28/2022
Photo by Karolina Grabowska
Many Internet Service Providers (ISPs) like Comcast (Xfinity) and Charter Spectrum offer great deals if you sign a 2 year or 3 year service agreement.
What your ISP may not tell you is pricing for the second or following years is much higher than the promotional price for the first year.
If you are concerned, give our team a call or text at (206)858-8757 for a free bill review. We are happy to help, and at Accelerate Networks a service agreement is NOT required.
published with write.as
---
Your phone number reputation matters
---
5/19/2022
Photo by Pixabay
Your calls might not ring through depending on your phone number's reputation. Carriers today are filtering calls as part of their Robocall Mitigation programs, and customers have taken to apps like Hiya, Nomorobo, Jolly Roger, Truecaller and many others in an attempt to reduce the number of undesirable calls they receive.
Registering for the Free Caller Registry will help if your numbers are showing as "Scam Likely" or "Potential Spam" on recipients' phones, but you should also communicate directly with the carrier used by your recipient. Our Lookup tool can show you their carrier, and you can check with Verizon Wireless, AT&T or T-Mobile by clicking on these links and completing the relevant form.
If your phone number has been flagged, we recommend switching to a different number for your outbound caller ID until the flag is removed by the carrier or vendor (after you file the relevant form/ticket).
Key things to ensure when calling recipients:
Set your caller ID to a direct callback number rather than a general number
Encourage customers to save your number
Email and text customers in addition to calling
Understand the telemarketing sales rules
Remember, the algorithms powering the popular call filters today often fail to distinguish between real and robocallers, and their data is generated by users who sometimes erroneously report numbers as scams. The system is imperfect, but with a bit of work you can avoid having your calls flagged.
---
How do I get rid of robocallers?
---
5/6/2022
Photo by Negative Space
Nothing is more annoying than pesky robocallers!
Registering on the Do Not Call list at 1-888-382-1222 (voice) is a good first step, but adding a menu or enabling Call Screen for your extension in your FusionPBX portal under Accounts => Extensions is a great way to eliminate most robocallers.
Services like Nomorobo are also a free and easy way to augment your undesirable call blocking abilities, as is our call block tool accessible in FusionPBX under Applications => Call Block.
To use Call Block, press Add and you should see a screen like what is shown below. Check off the numbers you would like to block, then press Block to save these blocked numbers.
---
Supporting Our Community During the COVID-19 Pandemic
---
7/17/2020
During these trying times, we are here to support your organization with Follow Me, Conferences, Remote Voicemail Access, using your phones at home & more!
Our clients will not see service discontinued or reduced during this pandemic. We are adding Conferencing without limits on the number of participants to encourage and enable working remotely, let us know if you would like this set up!
Need a phones for yourself or employees working from home? Grandstream's WiFi & Bluetooth enabled GRP2615 is in stock and ready for no contact delivery.
The safety of our team and clients is our highest priority, we are maintaining physical distance, sanitizing equipment and ensuring masks are worn.
Let us know how we can support your organization through this tumultuous time!
---
Upgrading DeepSpeech Frontend for improved Voicemail Transcription
---
11/18/2019
We've updated DeepSpeech Frontend to enable better transcriptions using Mozilla DeepSpeech! From simplifying Voice Activity Detection to changing our weights to make the best use of the new voice model in DeepSpeech 0.5.1, this update significantly improves the accuracy of text generated by DeepSpeech Frontend.
If you want to help Mozilla in their quest to improve open source speech transcription, check out Common Voice, a project to build quality data that trains Mozilla DeepSpeech, Mozilla TTS and more!
The Machine Learning Group at Mozilla Research also blogs about progress on DeepSpeech, Opus and other Machine Learning enabled endeavors.
---
Happy Halloween!
---
10/31/2019
We wish you a happy & safe Halloween, if you are in the Queen Anne neighborhood say hi to Scott & Kyle who volunteered as crossing guards this fine afternoon!
---
Power Connect: Capitol Hill Streetscapes will be a blast!
---
10/29/2019
Help us build the Capitol Hill Business Alliance by attending this great event on November 7th at Union Bar. Hope to meet you soon!
---
How we reuse hardware, reducing cost & environmental impact
---
10/18/2019
Image by Phil Gibbs under CC-BY-2.0
Our mission is to ensure everything we do at Accelerate Networks is ethical. As part of our mission to operate in an ethical, environmentally friendly manner, almost every phone we deploy is refurbished.
Phones arrive at our client businesses with little to no packaging (often in reusable totes or recyclable cardboard boxes), whereas a new phone arrives with 4 medium & large bubble wrap envelopes and 3 plastic bags containing various parts, which are nearly impossible to properly recycle.
The practical difference for our clients is minimal, refurbished phones are visually identical to brand new phones, we offer the exact same 1 year warranty on this hardware, and the client ends up with little to no waste after upgrading their phone system.
What happens to the phone systems we replace? Old phone systems and PBXes contain lead solder and other heavy metals that need to be properly disposed of, while cabling can be coated in lead paint and be considered hazardous waste. We dispose of old systems through eCycle Washington certified recyclers, evaluate whether old cabling is potentially coated in lead paint, and seek to safely retire in place or responsibly remove and dispose of said wiring.
---
Power Connect: East is happening tomorrow at The W Bellevue!
---
10/14/2019
Connect with us in a great setting at Power Connect: East tomorrow night! We would love to meet you, and like other Power Connect events its sure to be a blast.
---
Meet us at Power Connect North in Edmonds, WA!
---
9/30/2019
We're excited to see you at Power Connect North and the preceding Snohomish County Business Roundtable at First Financial Northwest Bank on October 2nd!
Join us for a fun afternoon with the Greater Seattle Business Alliance, including a raffle, drinks and snacks for all to enjoy (at no cost). Don't forget to register for these events!
---
Camp #Octothorpe: Radical Telephony at Burning Man
---
9/5/2019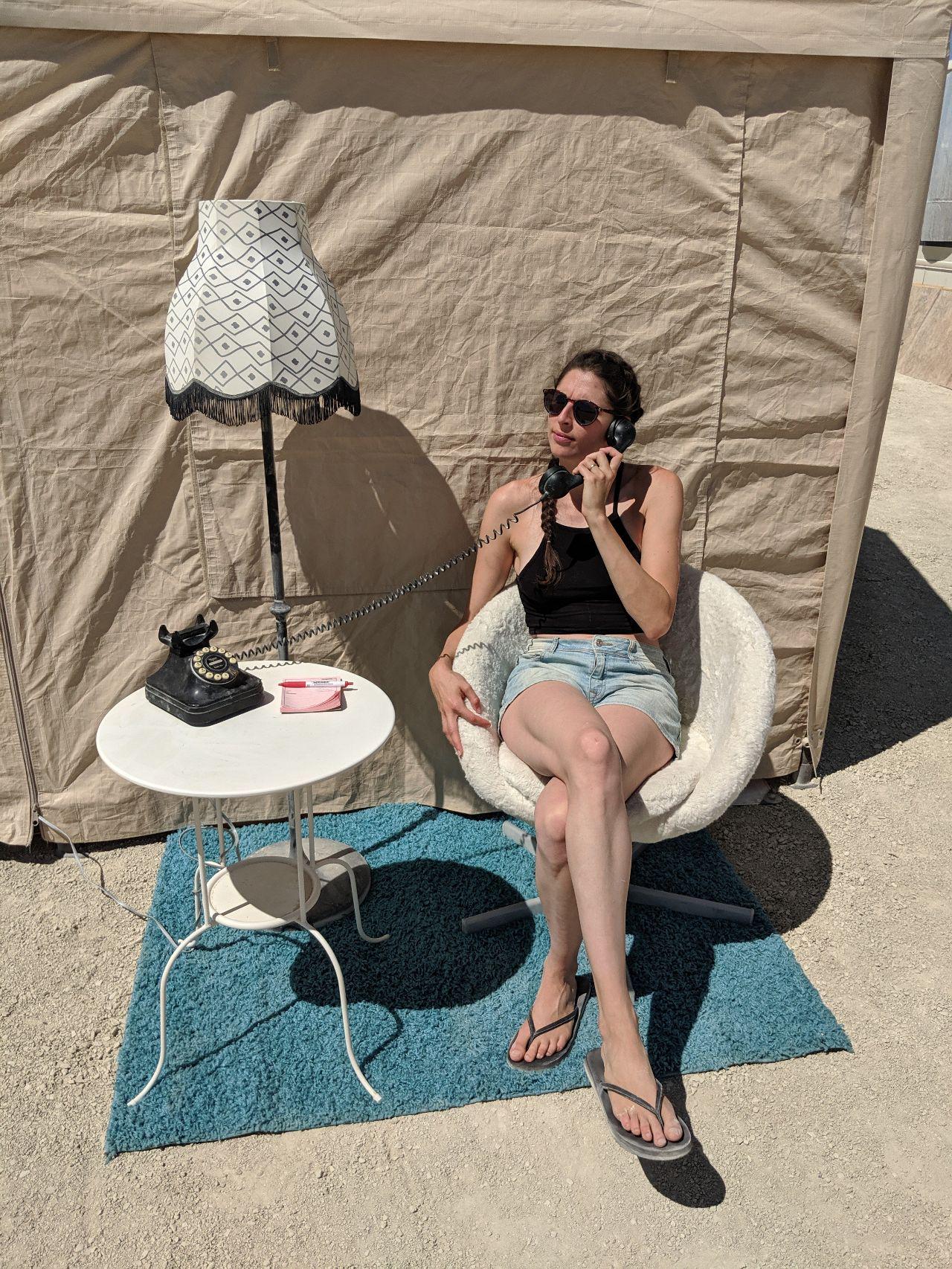 One of our favorite clients, Camp #Octothorpe, recently made the trip to Burning Man!
A core tenant of Burning Man is to bring interactive art, in Camp #Octothorpe's case they have built a performant game of telephonic chance, where phones ring on playa and people who otherwise wouldn't speak are connected at random, forming new connections and experiences along the way.
This year Camp #Octothorpe was able to handle an impressive 131,000 minutes of calls across nearly 9000 calls on our platform, quite a feat given Burning Man lasts but a week!
Publications including the Reno Gazette Journal, Art Predator and many Redditors made this project vibrant and consistently popular.
Camp #Octothorpe has also worked to be accessible worldwide, letting people call using WebRTC right from their website, bypassing traditional middlemen to bring high quality, Opus audio to the playa! Check out their Facebook for the latest on their future adventures.
---
Building better communication tools
---
8/28/2019
We seek to provide a convenient, easy to use communications platform for our clients, and upstream our improvements to existing software as part of our mission to be a good member of the libre software community.
As part of that goal, we've upstreamed code into FusionPBX and documented features and added push support to FreeSWITCH to enable better support for Android & iOS users.
---