Accelerate Networks Mobile
Accelerate Networks Mobile
The right tool for your business.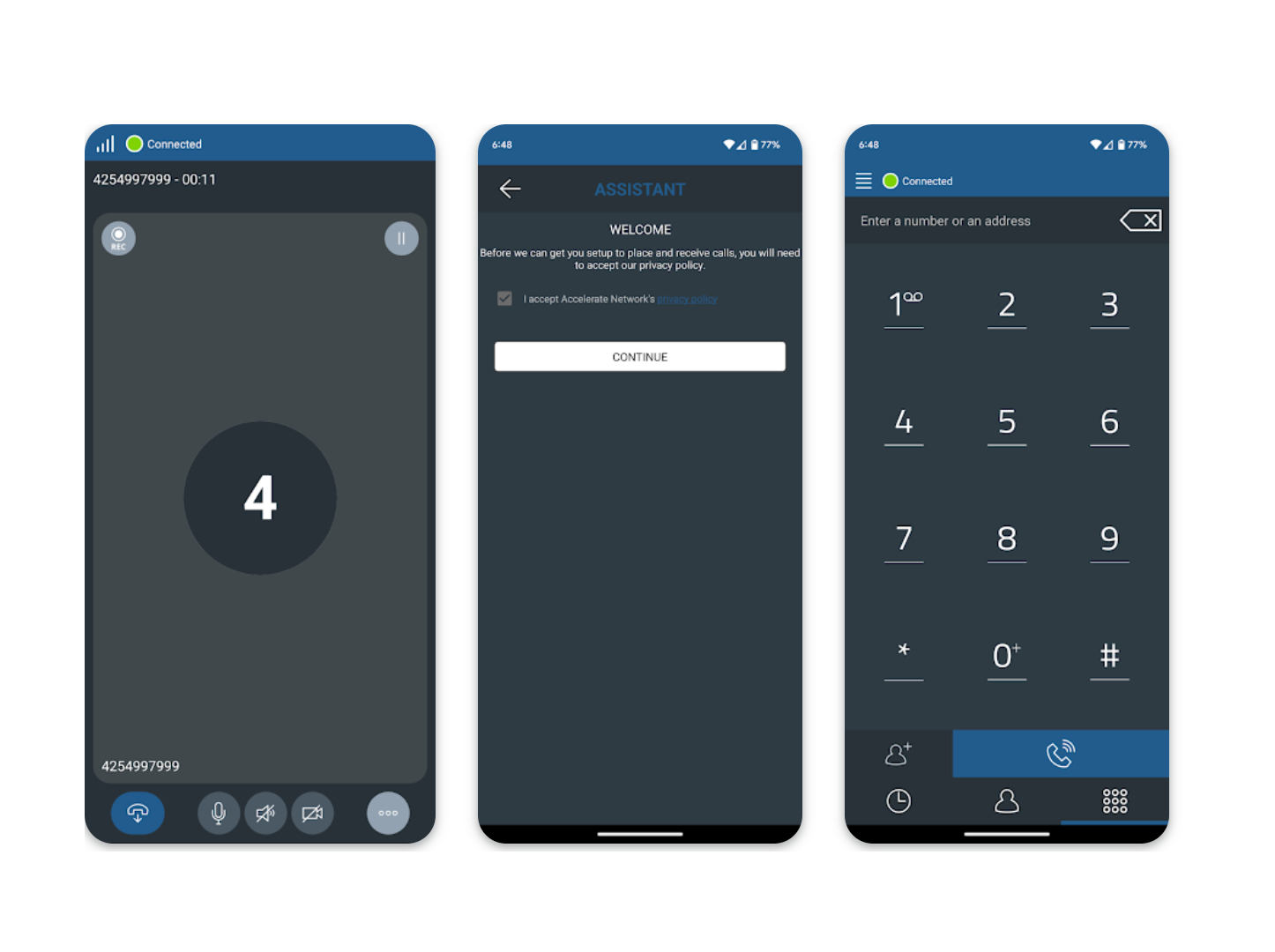 Handle phone calls on the go without hogging battery life. Accelerate Networks Mobile works on Android and iOS to enable your smartphone to work as though you were at the office.
$0
Features
HD audio calling
Group calling
Transfer calls with ease
Secure communications with post quantum end-to-end encryption
Easy remote configuration (via QR code or URL)
Fully SIP-based, providing calling & presence features
Intelligent search bar for seamless contact search
Contact list with presence status
Quick access to your recent events
Description
Handle calls from wherever you are with ease! With an iPhone or Android smartphone you can install Accelerate Networks Mobile and be placing and receiving calls in minutes, enabling communications wherever you happen to be. With Accelerate Networks Mobile you can be reachable by your clients while on the go, even if the app is closed if you have a WiFi or cellular internet connection.